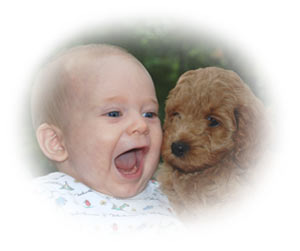 When you purchased a puppy from an American Cockapoo Club breeder, you were provided with an ACC litter registration number. The cost to register your puppy with the American Cockapoo Club is $15.
You will receive an official American Cockapoo Club Registration Certificate in the mail approximately four to six weeks after we receive payment.
Enter your registration number to begin:
NOTE: Do not use the last digit. It goes on the next screen. That is your "puppy number."